GOVERNANCE at Reydon
Reydon Primary School is apart of the Active Learning Trust, . The Active Learning Trust has legal responsibility for the school. The Trust is governed by the Directors, who rely on advice and support from the Local Governing Board (LGB). The Directors are the charity trustees and responsible for the general control and management of the administration of the Company in accordance with the provisions set out in the Articles of Association of the Company. Further information regarding this can be found on the ALT website.
Trust governors are recommended by the school and appointed by the Chief Executive of the Active Learning Trust. The Local Governing Board meet six times each year; once per half term. Parent governors are elected by the parents of Reydon.
lgb at reydon primary school.pdf
Meet our Governors
Chair - Bridget Fosten

I am delighted to be the Chair of Governors at Reydon and Pakefield Primary Schools. Previously I have experience as a Parent Governor. In the past I served on the Finance Committee and am currently the link governor for Health and Safety and Pupil Premium.
I am passionate about seizing and creating opportunities for positive change in the community, and see the amazing work of staff and students at the school is a key part of that. It's great to see the extent and thoroughness of the initiatives for school improvement, and a privilege to meet with pupils and hear about all the amazing learning opportunities they have.
Vice Chair, Trust & Safeguarding Governor - Jill Adams
I have been involved in school governance since 2008 , firstly at the Junior School in Loddon and currently at Pakefield Primary School, Lowestoft. I am currently their safeguarding governor and will continue in this role at your school. I am also your vice chair. I spent my working life as a librarian in London, Norfolk and Suffolk. I have worked in a wide variety of library settings , many of which have had a responsibility for working with children and young people of all ages. Although my children are grown up and my grandchildren live many miles away, I am still interested in schools and the difference that a good school can make to a child's life. All children need the chance to maximise their potential, whatever that may be.
Jill is our Safeguarding Governor.
Parent Governor - Jenny Knights
Jenny has lived and worked in the local area for over 20 years and now owns and runs The Randolph Hotel Reydon, with husband Gareth. Before taking over the Randolph in July 2017, Jenny worked as a Raising Achievement Mentor at Ormiston Denes Academy; working with year 11 students to achieve the best ever GCSE results in the history of the academy. Prior to this Jenny worked for Adnams at The Swan and Crown Hotels in Southwold. Jenny's mother is a current head-teacher in a Norfolk Primary School, as well as a qualified OFSTED inspector and so she stems from a strong academic background. Running The Randolph, which is at the heart of local life also puts Jenny in a good position to listen to and represent the local community in the governance of the school. Jenny has a vested interest in ensuring the school delivers the best possible education at all stages of the curriculum.
Jenny is our Mental Health and Well Being Governor.
Trust Governor - Julie Winyard
I have been a Headteacher of a primary school and have held senior management positions as an Associate General Adviser, Primary Strategy Consultant Leader and School Workforce Adviser. I have specific expertise in Primary Curriculum and Early Years. I have also served as a Her Majesty's Inspector for 12 years retiring from this role on 31st December 2019. I spent eight of those years on Ofsted's central training team. I have trained over 200 HMI, and over 2000 Ofsted Inspectors. I continue to inspect schools as an Ofsted Inspector and work as an education consultant with schools.
Julie is our SEND Governor.
Trust Governor - Chris Read
I was born in Lowestoft and my education was completed with a degree in Production Engineering from Trent Polytechnic, Nottingham.
My working life has been spent in manufacturing with the past 30 years at a plastics manufacturing company in Beccles, the last 12 years of which were as a Production Manager responsible for the full operation of a manufacturing department, including staff, budgets, target setting, safety, continuous improvement and reporting to upper management.
I recently retired and am keen to put my new found time to good use. As a governor I want to offer my full support to Reydon Primary School and to provide a commitment to help with the continued improvement of the school and help the school achieve the full potential of each and every child.
Chris is our Pupil Premium and Attendance Governor.
Executive Headteacher - Martyn Payne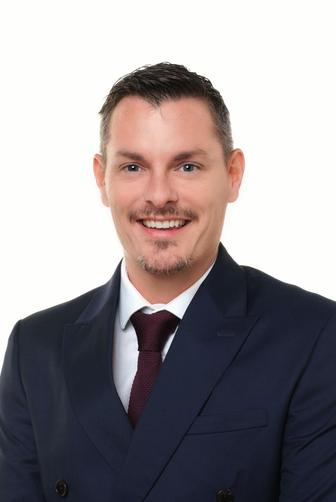 I've been teaching since 2003; I started in Richmond upon Thames before moving to Suffolk where I have taught in a variety of schools. I am an active learner and recently completed a Masters in Education. I'm delighted to be the Executive Headteacher at Reydon Primary School where the children are keen to learn, and where the staff and governors are committed to improving outcomes.

Staff Representatives
Sandra Foxwell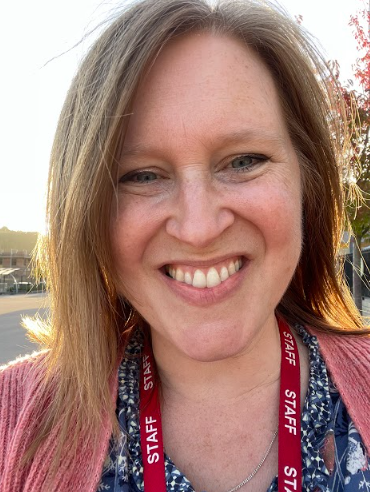 I am delighted to be living here in Suffolk having recently moved from Kent with my husband and our crazy labrador, Ella. I started working in schools in 2000, first as a teaching assistant in secondary and primary schools, and then qualifying as a teacher in 2003. Since then, I have worked in a variety of different schools in teaching and leadership positions. More recently, I was Vice Principal in a new school in Kent that achieved outstanding in November 2021; with overall responsibility for the quality of education, curriculum and the International Baccalaureate Primary Years Programme. I am passionate about the safety and wellbeing of children in the community and hope to instill a sense of aspiration for their lives ahead. I am really pleased to be Head of School at Reydon Primary School and am excited to be part of its journey as it goes from strength to strength.
Carly Grimmer
I have been working as a Year 1 Teacher at Reydon for 8 years- I joined as a NQT and have loved watching the children move through the school and seeing my first class in high school. I am the History and Geography lead for the school.
In 2018 I became staff governor, so I am now in my 5th year as staff governor in which there has been numerous changes from staff to governing board to challenges such as COVID.
Even during my 2 breaks on maternity I continued to come to governors meetings which also went virtual during COVID.
Governance Professional - Rebecca Witt
Governor Minutes
All minutes are held on Governor Hub. If you wish to view the latest minutes, please contact Rebecca Witt, our Governance Professional via the school office.
Contacting Governors
If you wish to contact Governors, please contact Rebecca Witt via the school office.
Pecuniary Interest Register
Declaration of Pecuniary Interests - April 2023
Reydon Governors Attendance Register